LoftLinks Facility
Indoor Golf Course
With four FULL SWING™ high-definition sports simulators, LoftLinks is perfect for private or semi-private play.
Enjoy state-of-the-art technology that monitors every aspect of your game
Get lessons from PGA teaching professionals in The LoftLinks Swing Academy
Discover our club regripping service, ensuring your game stays at its finest.
Purchase drinks in our loft while taking a break or waiting turns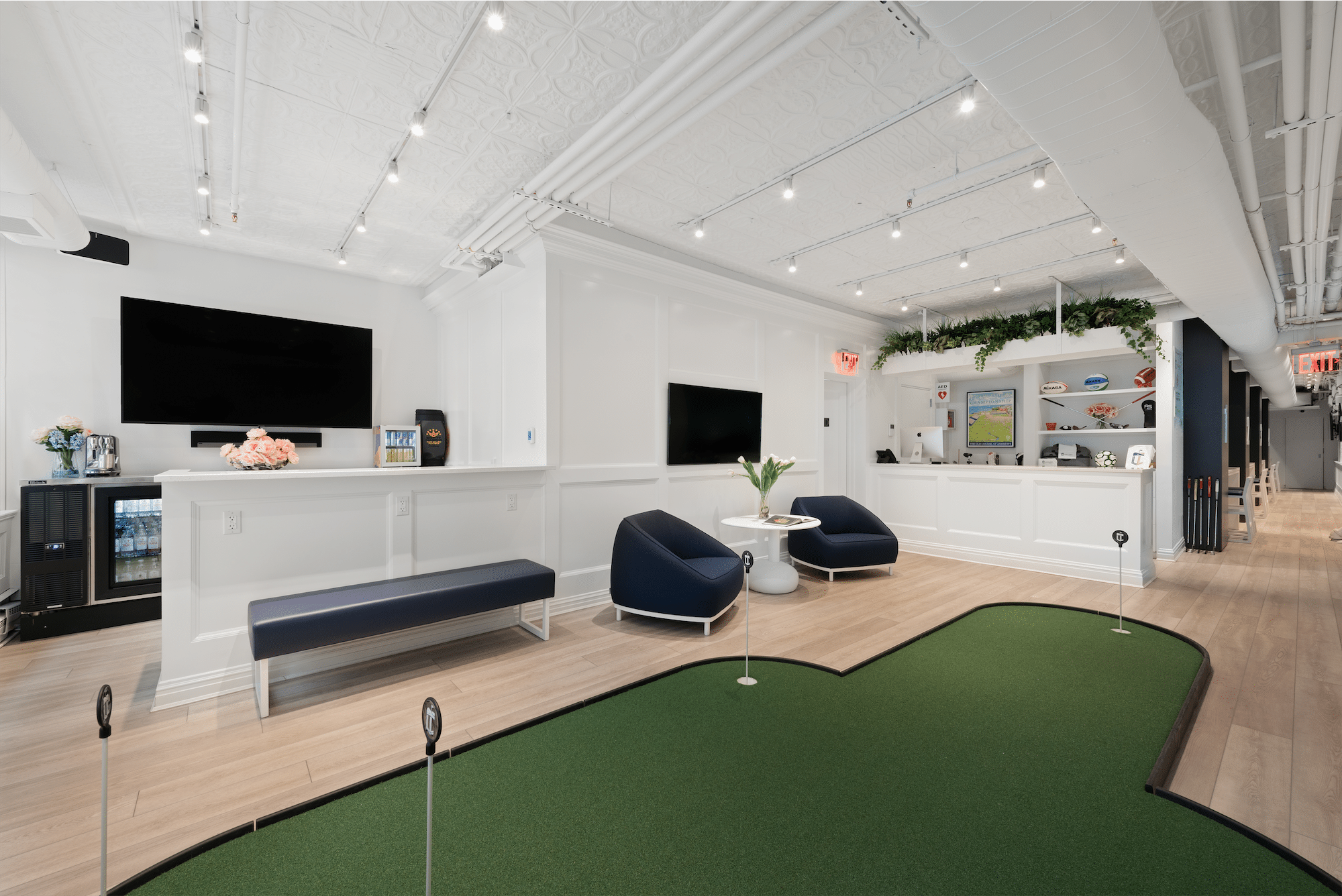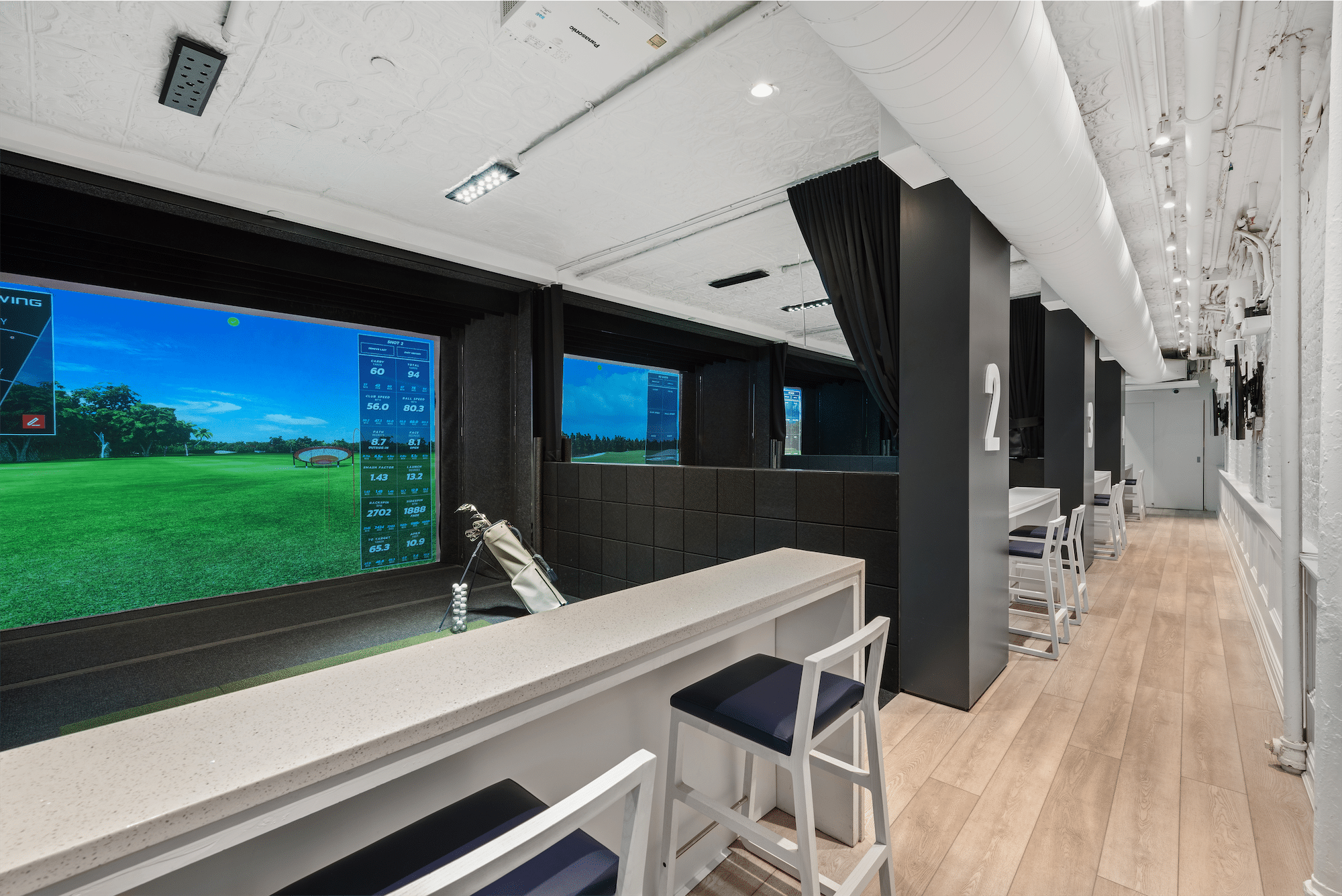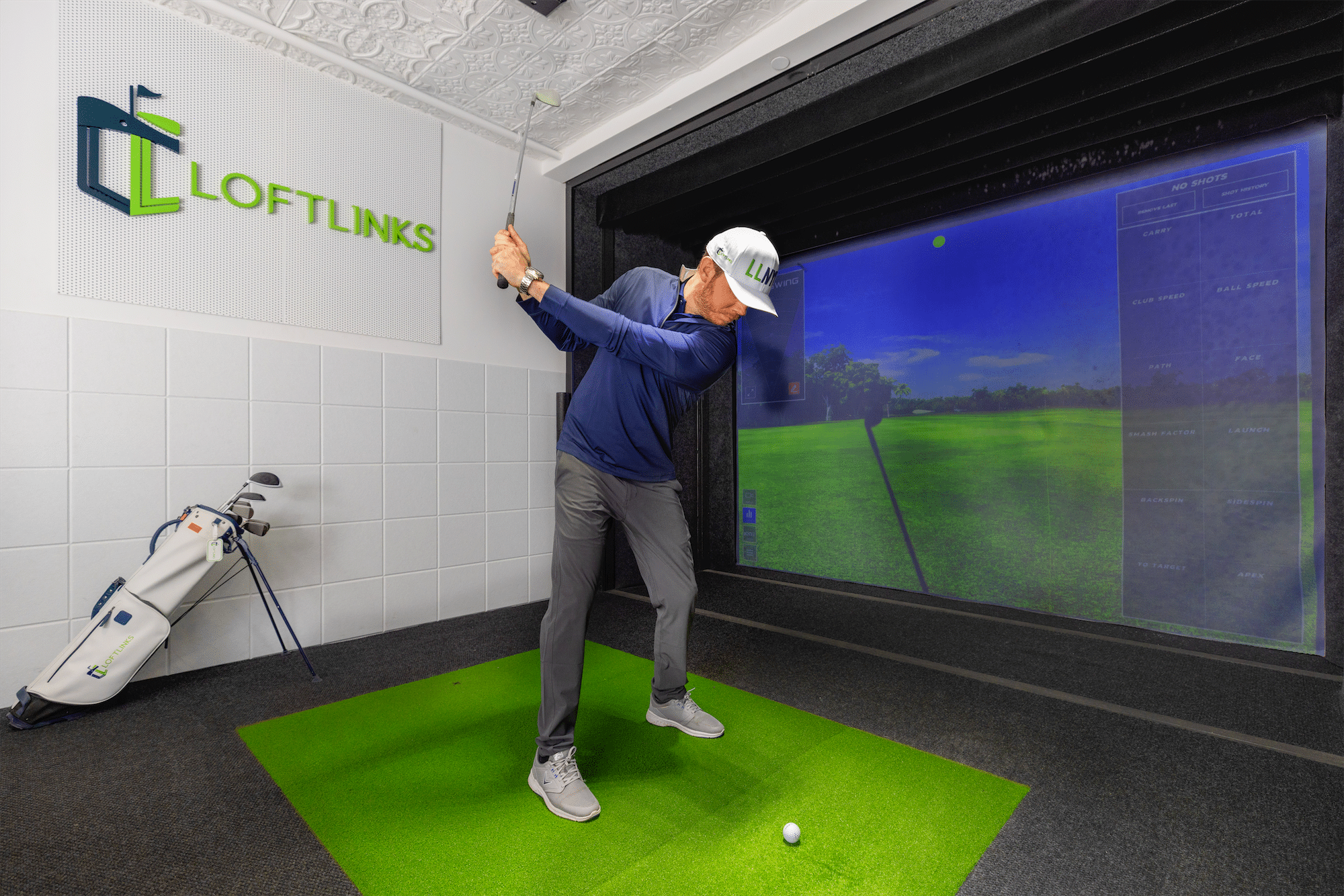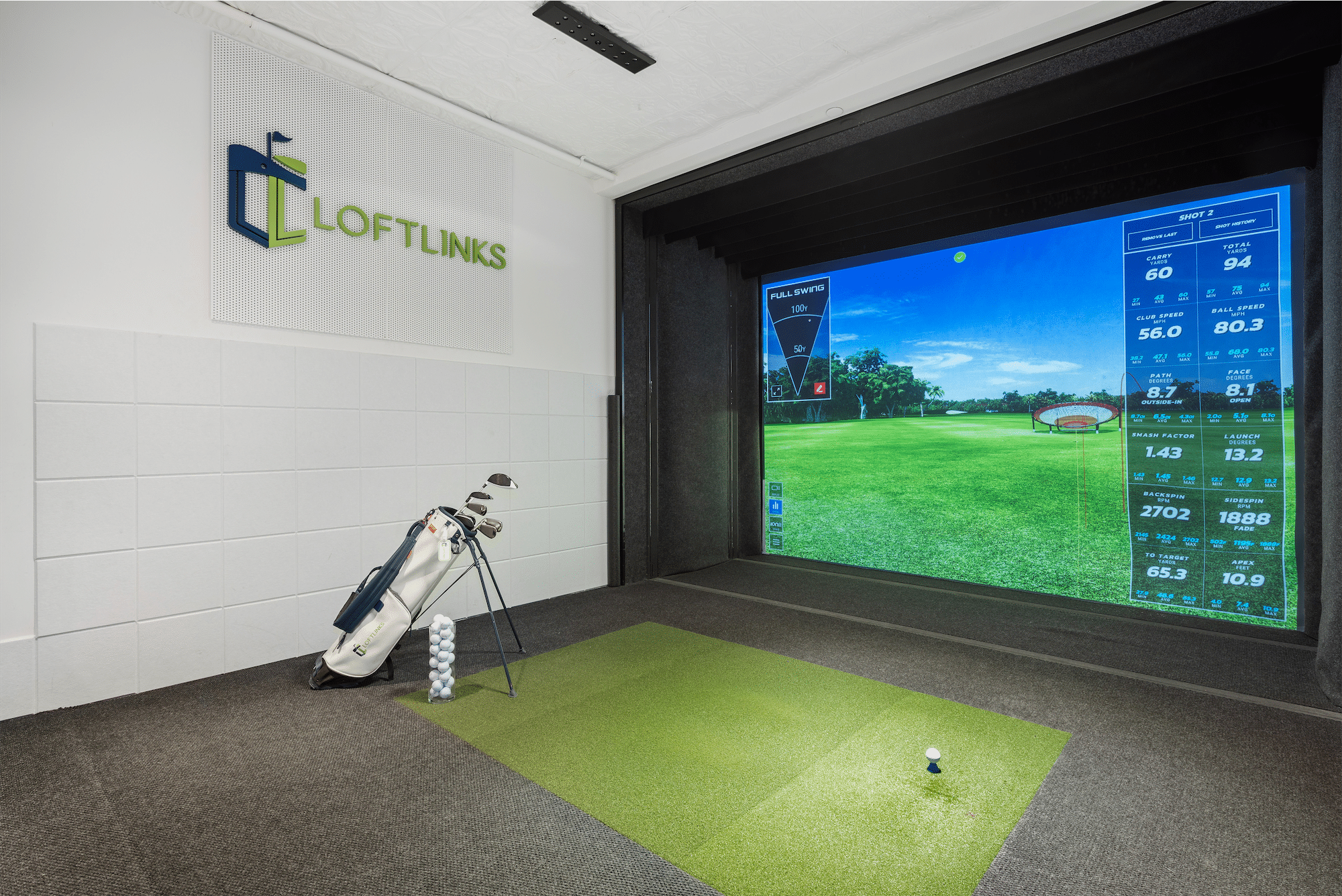 State-of-the-Art Golf Simulator Technology
Golf Simulator NYC
Every tree, bunker, and patch of grass has been painstakingly placed, bringing out the subtle and not-so-subtle nuances that make each golf course a unique work of art. Additionally:
A visual feedback system pinpoints your strengths and weaknesses
You'll experience true-to-life green speed, wind variables, and weather conditions
Unparalleled clubhead analysis and accuracy provide unmatched precision
Ball speed, launch angle, and direction metrics are measured with precision
Customer Testimonials
Indoor Golf Simulator
"Amazing! The simulators are the best I've used and the space is really well done. Front desk staff was super helpful throughout. I will be back."
- Jack (NYC)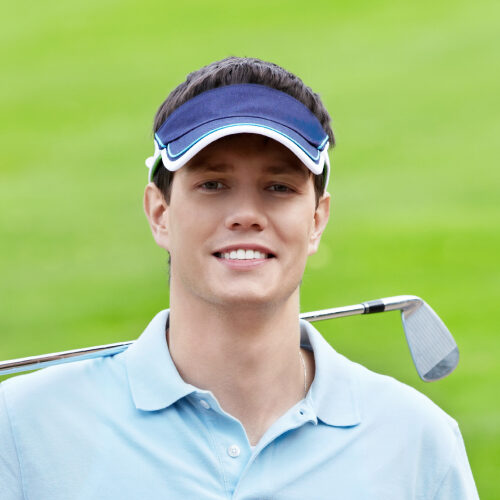 "1 hour with Beau Lardner improved my body positioning, swing and consistency. And it was fun! Golf isn't supposed to be fun AND easy."
- Ethan (NYC)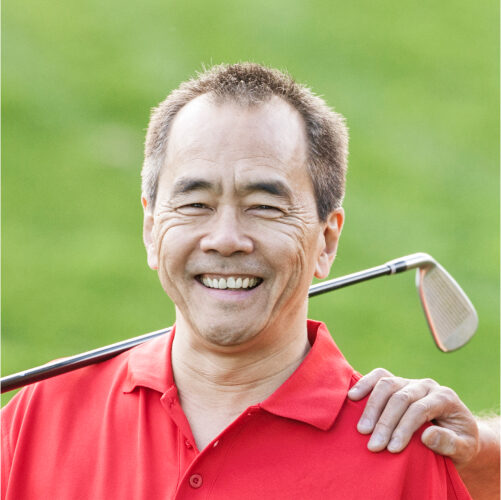 "Super welcoming when I went solo, when I went with a partner, and for all levels. I didn't realize how "real" simulators are—it feels like you're at the range! And a plus that the temp is manageable for December and it's very easy to get to. The owner was incredibly helpful with getting me set up. The experience is well worth it and nice touch having Sunday football playing in the background."
- Jacqueline (NYC)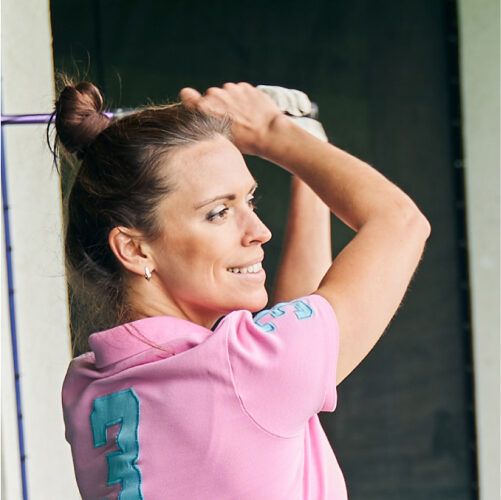 Part of the Community
A dedicated part of the Upper East Side
In the heart of New York City's Upper East Side, there's a hidden gem known as LoftLinks. Here at LoftLinks, our passion is more than just golf; it's fostering a game that welcomes everyone. We champion diversity, inclusion and tailor-made guidance for every swing, every player.
LoftLinks isn't merely an indoor golf loft. It's the preeminent sanctuary where golf meets innovation and style. Where every visit feels like a drive down the fairway of a world-class course right within our exceptionally appointed interior.
Our promise is to engage our neighborhood, our friends and our family. Whether you're a member or yet to become one, we extend a warm welcome and a promise of an unparalleled golfing experience within our ultra-modern, aesthetically refined haven. This is LoftLinks, where golf is more than a game...it's a community!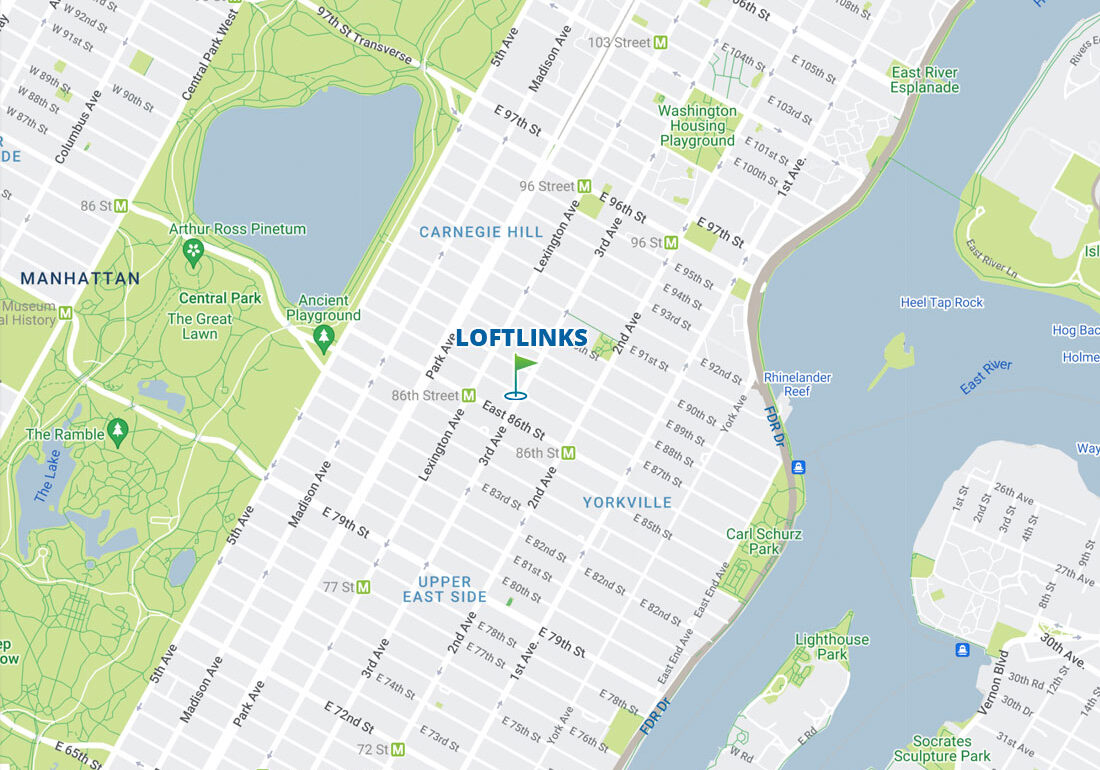 New York's Premier Indoor Golf Facility
LoftLinks
Located on the Upper East Side
177 E. 87th St., Suite 200
New York, NY 10128
Tel. 1-646-609-2642
Hours of Operation*
Monday - Friday
7:00 am - 9:00 pm
Saturday
10:00 am - 8:00 pm
Sunday
10:00 am - 5:00 pm
*By appointment only.