Private Events
Looking for a one-of-a-kind sporting experience for your party?
At LoftLinks, the premier indoor golf club on the Upper East Side, you can book our space for private events. Enjoy a two-hour party that includes 4 simulators, access to our loft area, and a dedicated staff member to assist with simulator usage and organizing playtime among your guests.
Make your event unforgettable at LoftLinks. Book now!
Simulators will allow your guests:
Access to 84 Championship Golf Courses

Meticulous Course Reproduction

Interactive Practice Range

Contest Capabilities

Customizable Environmental Conditions

Multi-sport simulations and games
Please fill out our form to request more information
Multi-Sport Simulation
Unleash your inner athlete on the world's best sports simulator. Play your favorite sports using real sports equipment and experience amazing, life-like gameplay.
13 incredible sports on our FULL SWING™ sports simulators. Compete against the computer, a timer, or against friends and family in head-to-head, life-size games!

Use your own sports equipment. Take a slap shot with your hockey stick and puck or pitch a perfect game with a real baseball.

Multiple scenarios in each game. Throw bombs at zombies, toss footballs at timed targets, or drill penalty kicks in a soccer stadium.
Our multi-sports simulator package includes:*

Home Run Derby

High Heat Pitching

QB Challenge

Field Goal Kick

Basketball Shootout

Soccer Penalty & Free Kicks

Bocce

Hockey Goalie Challenge

Lacrosse Shootout

Rugby Kick Challenge

Cricket Pitch

Zombie Dodgeball / Carnival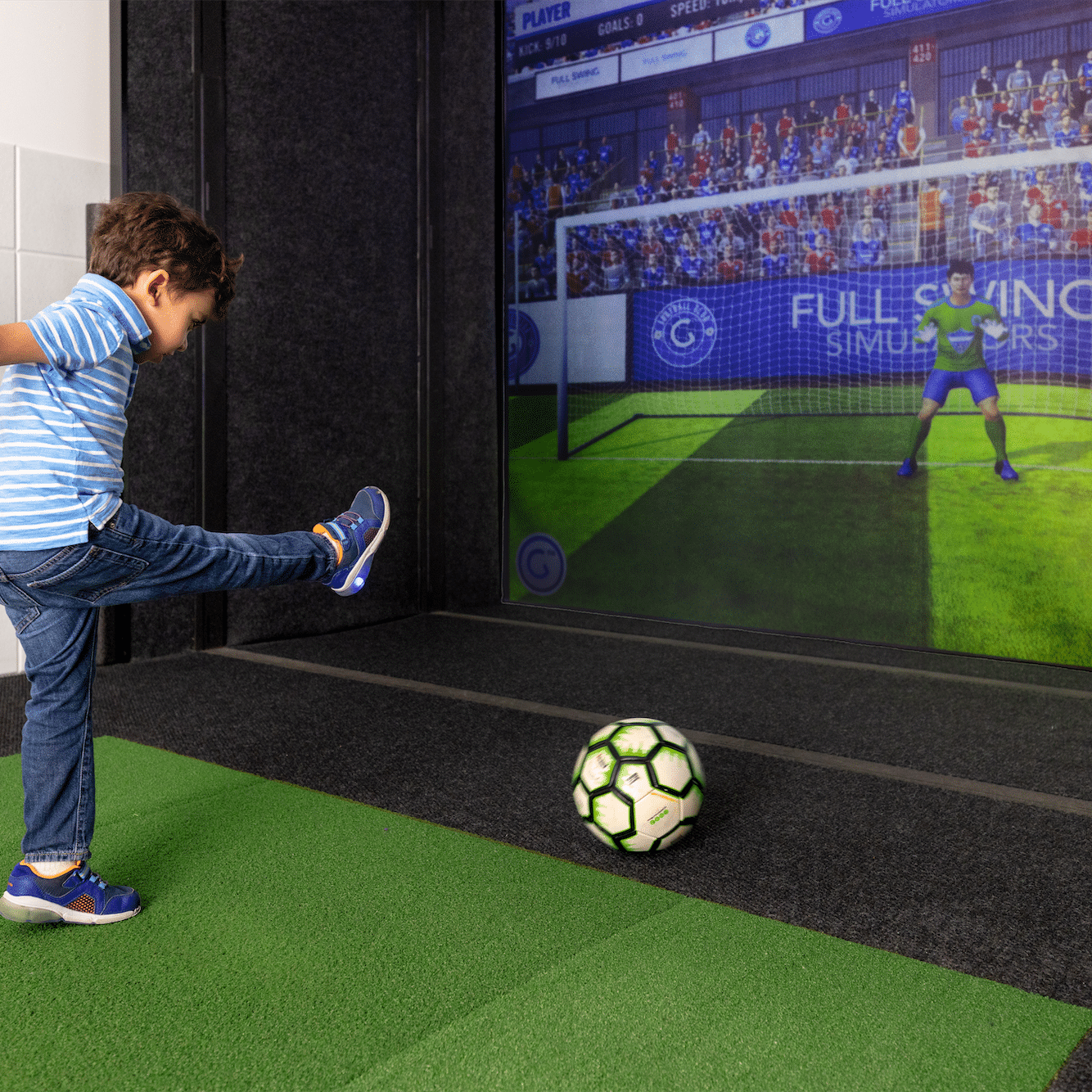 FULL SWING™ Testimonials
Hear what the pros had to say about FULL SWING™ Simulators